The OMGluie stream setup is slowly, but surely, coming together and in preparation of one of my most anticipated games this year *coughMonsterHunterWorldcough*, I knew I had to get myself a console streaming device STAT. Cue the El Gato HD60 PRO. Here's the OMGluie Unboxing! 🙂
I'm not gonna lie, everything that I've been doing so far on my Twitch channel, I've learned on the fly. From configuring my own set-up on OBS, commissioning a friend to bring you guys the channel graphics and overlays that you see on every stream, to the chat bots, and stream alerts, I can say that this streaming journey is quite tech-heavy and mind-blowing.
But the choice to purchase a capture card for my Playstation 4 PRO was simple. I needed one and I needed one fast. But which one should I get???
With my 3DS, the choice was quite simple, really. There was only one option that a lot of 3DS capture card users talked about and that was Katsukity. For console or PC streaming, however, there were a lot of brands to choose from.
But no other brand was as talked about (and loved and RECOMMENDED) than El Gato. Hence this post and unboxing, haha!
I made my purchase just in time for Black Friday/Cyber Monday last 2017 and I was able to get the El Gato HD60 PRO for $153.00 from its normal price of $199.95.
The packaging is blue and simple. Easy instructions on setting up the device are located on the flap of the box which you can see as soon as you lift it open.
You receive the capture card, a 2M/6.5ft HDMI cable, a high & low profile bracket (in case you have a cute but petite CPU case), and an El Gato sticker. 🙂
The unit is to be attached to your motherboard's PCIe x1 slot, ensuring close-to-no lag on both the HDMI pass-through for your console as well as on your streaming/recording software.
With this device, you'll be able to capture gameplay on your Playstation 4, XBox One, Nintendo Switch (??!!!), and your PC, if you choose to do so! Of course the most important question is – on what resolution? On 1080p60, baby!!!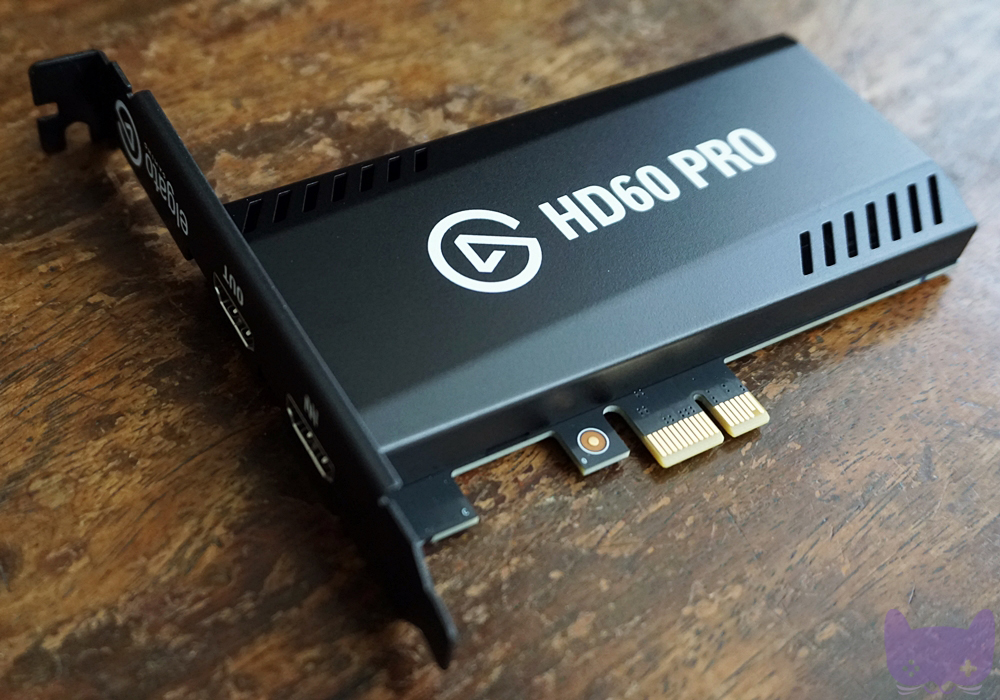 My experience with this device hasn't been as smooth as I had hoped it would be. Installation and set-up of the capture card was easy enough but the configuration of your streaming and recording settings is where you'll spend most of your time on.
Figuring things out and troubleshooting took a while on my part (given I had a full-time job and an online business) but I'm glad to say I've done the best I could and I think I'm well-prepared (or as prepared as I could ever be) to bring the best quality Monster Hunter World streams I can to my channel.
I would really recommend getting an El Gato capture card if you had the time AND THE BUDGET. These things don't come cheap but they ARE quality pieces. They're a worthy investment if you think streaming is gonna be in your future for a long time.
Of course, El Gato has a 4K alternative to the unit that I purchased but then, I'm not ready for that kind of high-quality streaming just yet. HAHAHA.
So, what do you guys think? ALSO, catch me on my streams on my Twitch channel! I'll be streaming Monster Hunter World as soon as I get my game, I'M SO EXCITED I CANNOT EVEN!
Connect with OMGluie via:
Instagram    YouTube     Facebook     Twitter